We've had a busy week following the early May bank holiday. As you can see, the students and staff have been getting out and about as well as enjoying the grounds. Have a lovely weekend Jo
Introducing Simba – school therapy dog
We welcomed Simba who is a registered Pets As Therapy (PAT) dog to Northern Counties School a few weeks ago. His dad Simon Adams joined us as Deputy Head in January.
Simba has quickly become a regular and much liked member of the Northern Counties Team. He enjoys spending time with students and staff. Students enjoy interacting with him as a new stimulus, or spending time as part of a therapeutic practice, for relaxation and soothing strategies. Simba brings out a gentle side in everybody he meets and it is so warming to see students interact so tenderly with him. (He is also an honourary member of the school's senior leadership team 🙂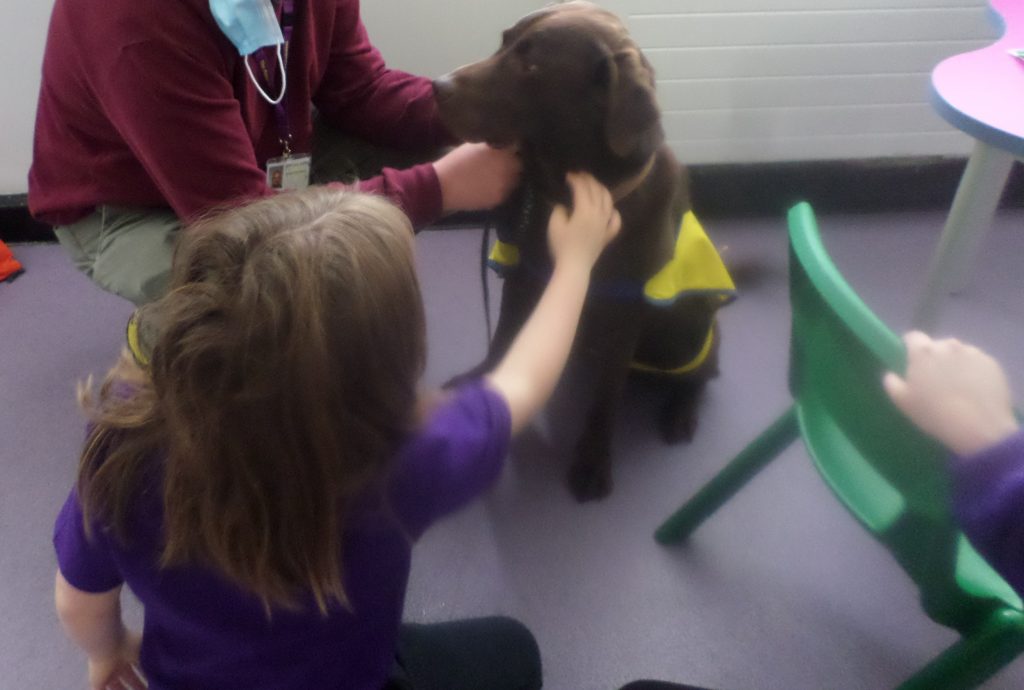 CEO's signing event
We are very proud of our Deaf students who met with some visitors being hosted by the Percy Hedley Foundation Fundraising Team as part of Deaf Awareness week.
Our students taught our visitors some basic signs as part of their curriculum and the signing choir performed some of their favorite songs – as usual this was very emotional and a few tears were shed. We were particularly proud of two of our newest members of the choir who have never signed in front of anyone before.
Here are some of our students and visitors in action.
Outside learning for PMLD classes – hide and seek
As part of their 'outside' topic, students disguised themselves in camouflage costumes and make-up ready for a monster game of hide and seek. They hid around the site and 'jumped out' at passing staff. Students gave Jo, Simon and some other unsuspecting staff a mighty shock!
Born Free statues in Exhibition Park
Millenium and Tyne classes from Armstrong visited the Born Free statues that are on display in Exhibition Park. The pupils were fascinated by the statues and loved interacting with them.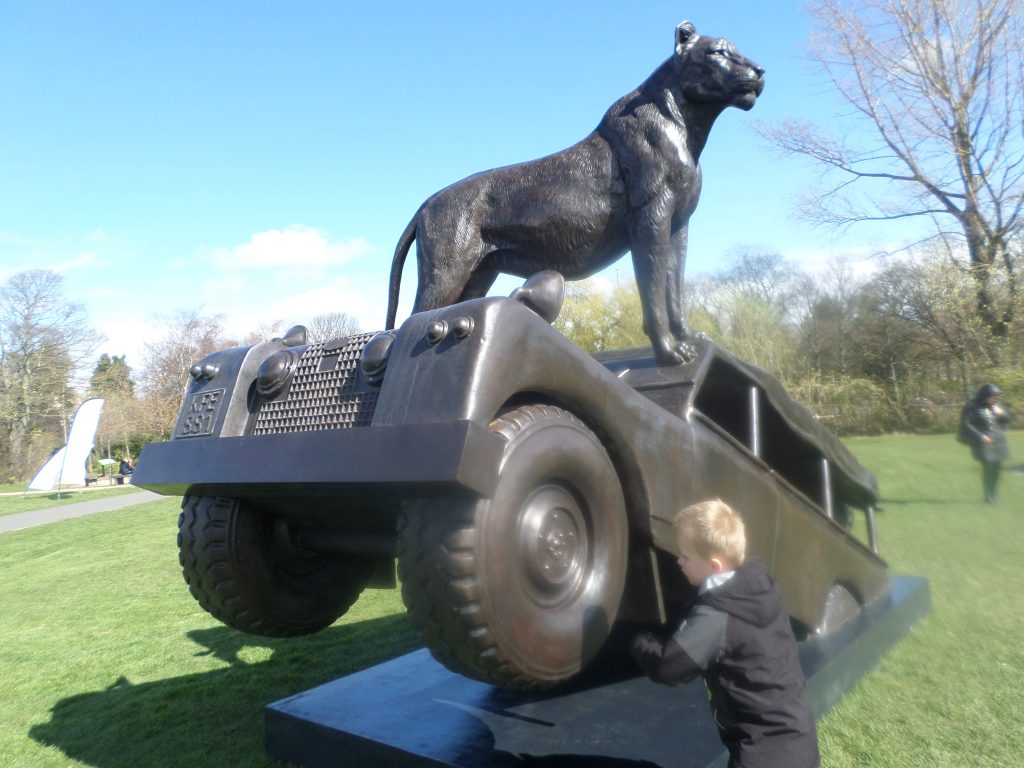 Dunstanburgh head outdoors!
Dunstanburgh class have been using their garden area a lot more and are about to embark on a 'Ground Force' style project, revamping all their outdoor area. They have selected what they would like their garden to look like and have started some upcycling work related learning.
Gosforth Nature Reserve
Millenium and Tyne classes also visited Gosforth Nature Reserve this week. The boys engaged brilliantly with the site Rangers, where they were given their own maps to follow the guided paths around the centre. They saw lots of different birds from the viewing hide and even some baby deer in the nearby fields. They also had time to use their fishing nets in the dipping ponds before travelling back to school. Carol said, 'Fantastic transitions from all students today, we can't wait to return next week.'