April 2021
This term, we have swapped our Forest School to Beach School to fit in with our topic on 'Coasts & Boats'.  We have been learning some new vocabulary, learning to identify key items at the beach and using the natural resources for learning tasks.   We will also be learning from the 'Lighthouse Keeper's Lunch' story book and 'Billy's Bucket'.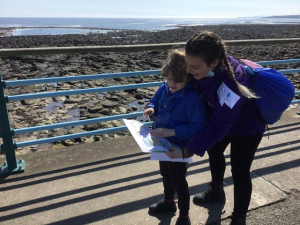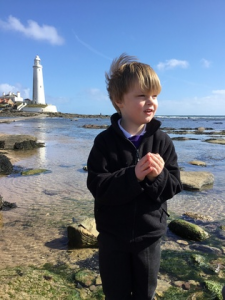 January 2020
Alnwick Class
In Forest School we have been making some lovely items lately.  Children have been working in a group, sharing equipment and resources.  We made gorgeous Christmas tree ornaments and some very cute reindeer.  Children enjoyed collecting greenery from the school grounds to make Christmas wreathes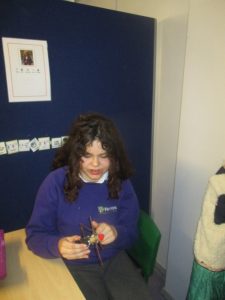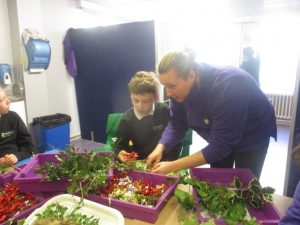 April 2019
Pupils in Abi's class have been using the Forest School for a range of topic related activities.  Pupils collected a range of natural materials to use to make Alice in Wonderland Cheshire cats. The blossom collected was perfect for his stripes!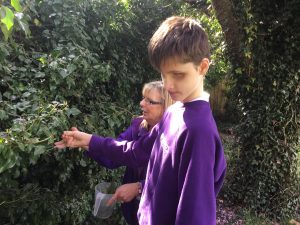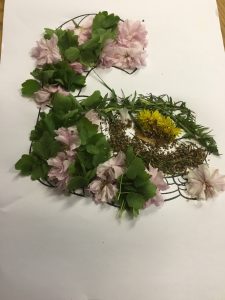 January 2019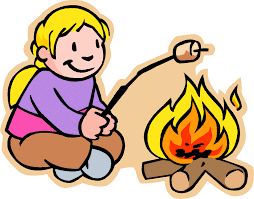 This term as part of our Duke of Edinburgh curriculum we have been using the Forest School on site as a base to learn how to make dens and how to build fires. Over the coming weeks we will be developing these skills further where we will be making hot drinks and even some simple meals over the fire. During the first fire session all the students demonstrated responsible behaviour and followed instructions.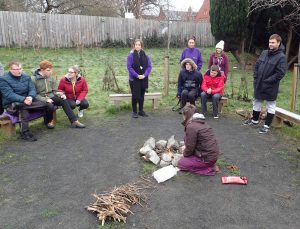 As our topic this is term is 'Popular Culture – Game Shows' students have been split into two teams to participate in Bear Grylls style challenges within the Forest School. The students chose the names for their teams "Harry Potter" and "Summer Bird."
December 2017
Our fantastic new forest school has been created following a substantial donation from the Masonic Charitable Foundation. It has been designed to be a fully accessible outdoor learning space. Whilst the pupils are already enjoying the forest school, it is still  work in progress and we hope to officially open it next year.
Everyone has enjoyed exploring the new forest school area today and each class lead the session in their own direction, which was lovely to see. Jess's class engaged in a game of hide and seek taking on different roles and turn taking. Michelle and Rebecca's class spent time exploring and getting used to the area and Cat's class engaged in some new forest school songs with the parachute.