February 2022
Beadnell Class
We have been very busy in Beadnell class making choices of our favorite things to do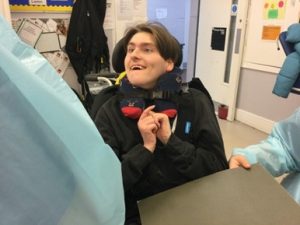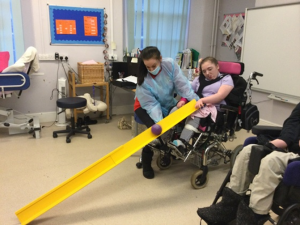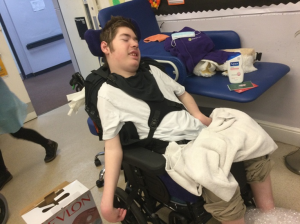 We have been working hard in our physio sessions

But the highlight of the half term has to be our Rainbow Day in recognition of LGBTQ+ history month. We celebrated the diversity of ourselves, and our friends and families with dressing up, sensory play, and music and parachute games on the school field.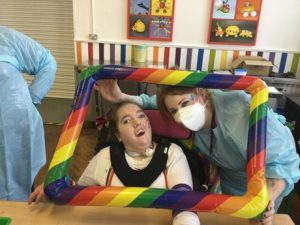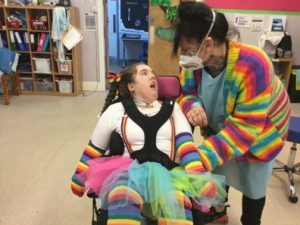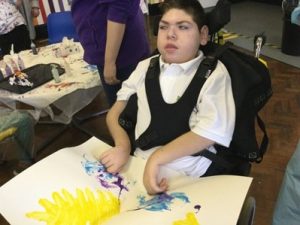 Longsands Class
Longsands class have been exploring Musical Theatre this term. We have been discovering lights and sounds in the sensory room. We had a Bugsy Malone day where we made cocktails and custard pies. We then went on a gangster hunt around the school. We have been working on our switching skills and our communication skills.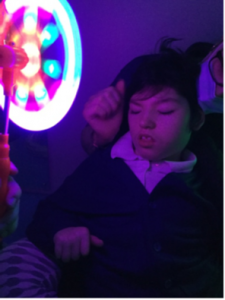 We have been able to get back into the hydro pool and had a lot of fun!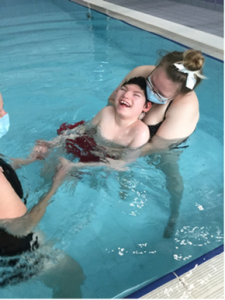 Embleton Class
Embleton have been busy creating things for our new topic this term musical theatre. We have enjoyed spending time in our standing frames and exploring cold jelly!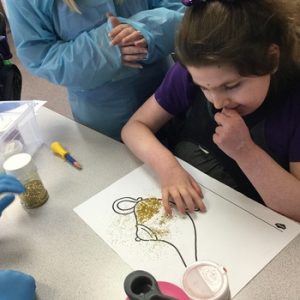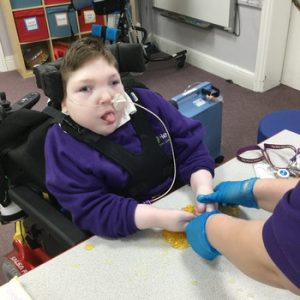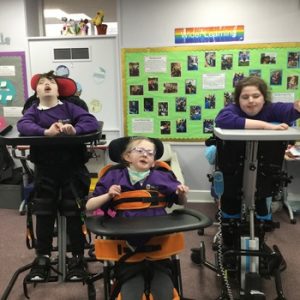 May 2021
Beadnell Class
PMLD gardening club has been a great success and we have been making sure our plants get watered while engaging in sensory exploration.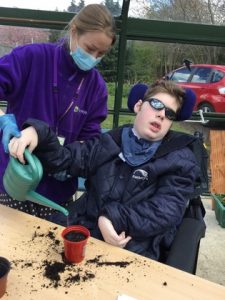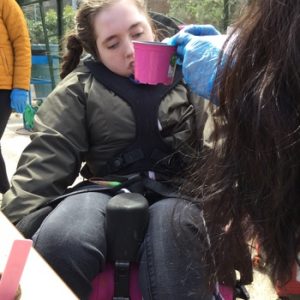 As our theme this term is Festivals we have been playing fairground games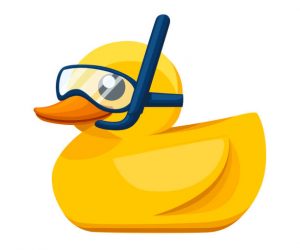 In our games sessions. Hook a duck, well… net a duck, is particularly good fun!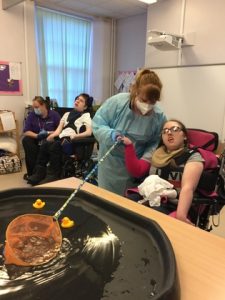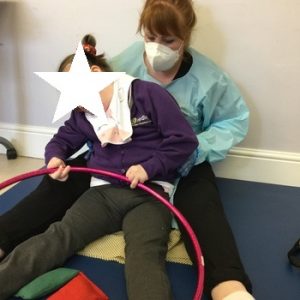 Sensory art has involved bright colours, spring smells, and different textures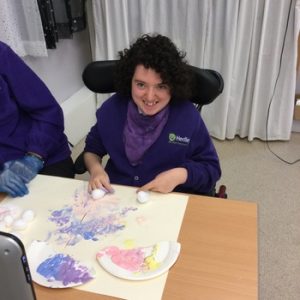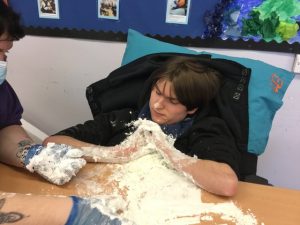 Longsands Class
In Longsands Class our topic this term is festivals and we have been exploring different music styles in music.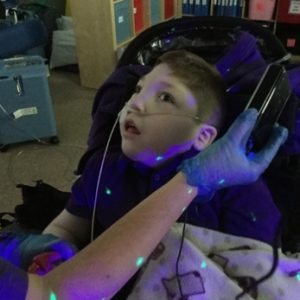 In the Interactive story the children are exploring what festivals are like.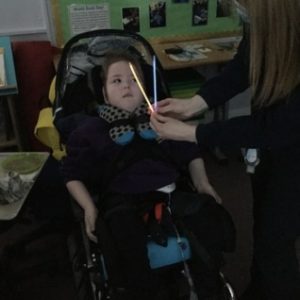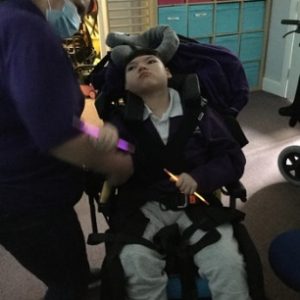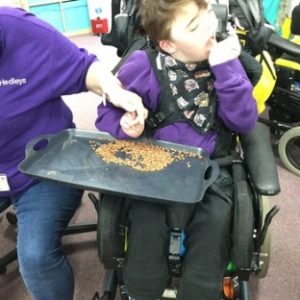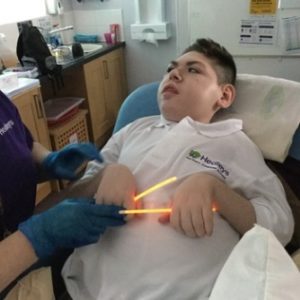 We have had a loan of an Innowalk for the children to try and they have been working really hard on it.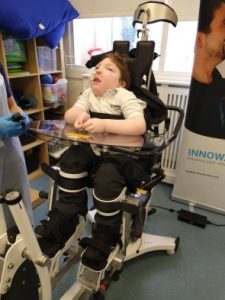 We have also been in the greenhouse planting seeds.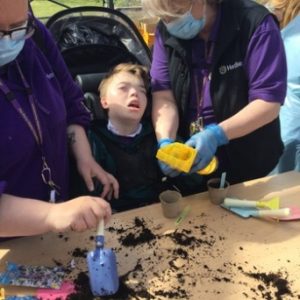 Embleton Class
Embleton class have been enjoying our new topic for this term which is festivals, students have enjoyed the sensory story going to a festival!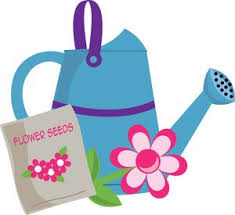 We have also been focussing on being outside in the greenhouse planting  and exploring our environment.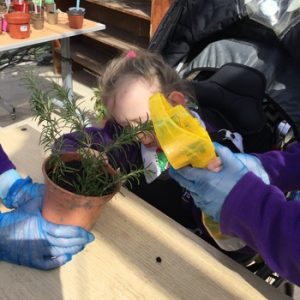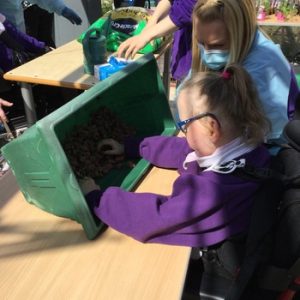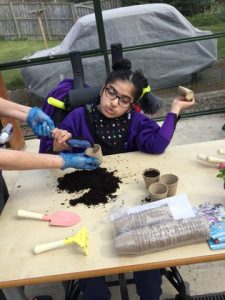 ***************************
October 2020
Embleton Class

Embleton class have had a very busy first half term! It has been great to be all back in school again and the girls have all settled straight back into routine. We are following the recovery curriculum in our class with emphasis on mental and physical wellbeing. We have been enjoying getting back into standing frames and onto quest benches and the trampoline to work on our physical skills. We have also made happiness boxes filled with toys and items we like to use as motivators and comfort throughout the school day. Our topic this term is "to infinity and beyond" and we have journeyed to space during our sensory story and made some papier mache plants!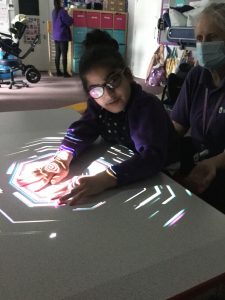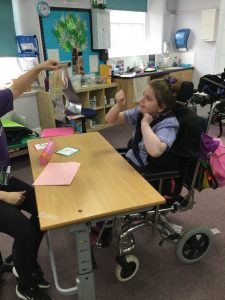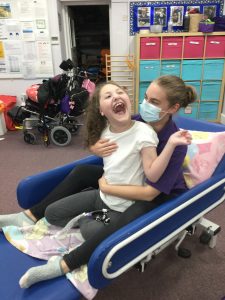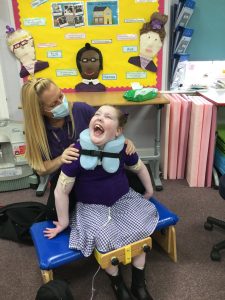 Longsands Class
It has been lovely to have the children back in school. Our topic this term is 'To Infinity and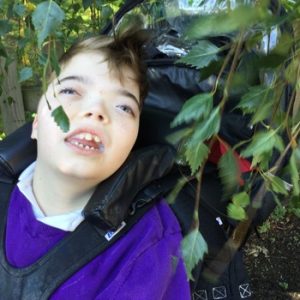 Beyond'. We are following the recovery curriculum to help the children to settle back into school and have decorated Happiness boxes ready to fill with our favourite things. The children have been for sensory walks in the school grounds discovering the Autumn season and they have enjoyed getting back on the trampoline for rebound and on the quest benches for music and movement. Our sensory story took us into space to find the sun and our sensory exploration session allows us to explore the different planets. We have also made paper plate planets and rockets with Kim in sensory art.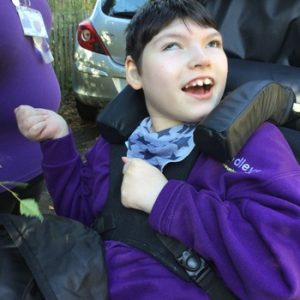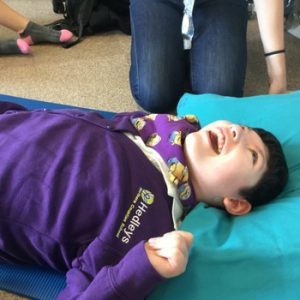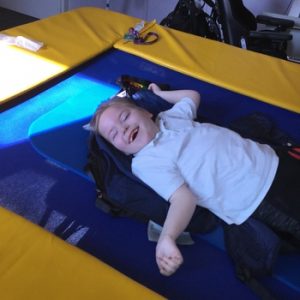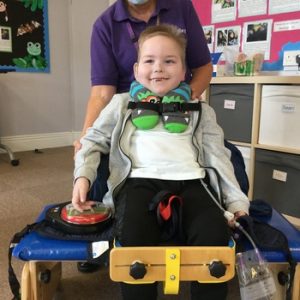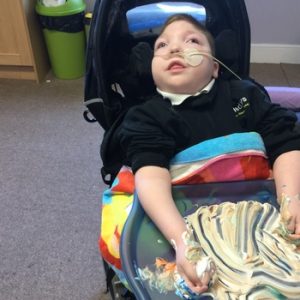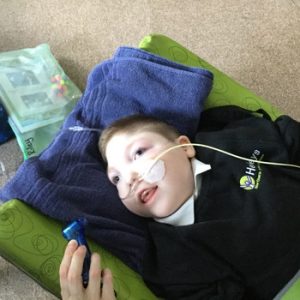 Beadnell Class
It's been a funny old start to the school year, but be reassured that our students have settled in amazingly well after being out of school for a considerable amount of time. While focussing on our "recovery curriculum" we have continued with therapy while doing the things we love.
It has been a joy to welcome everyone back. The positive attitudes of staff and students have grown into a nurturing and fun environment – the best environment in which to work towards our long term goals and reach our potential.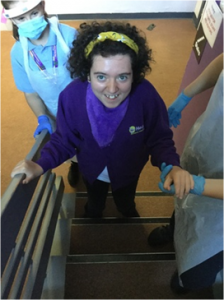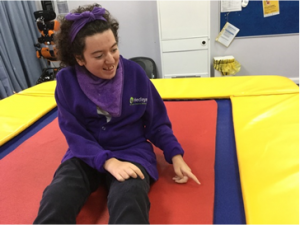 Busy working hard on physio programs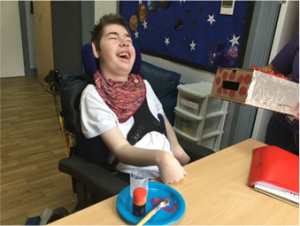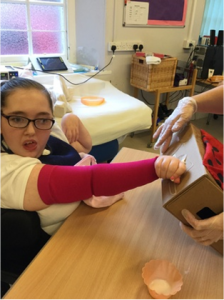 Making happiness boxes to fill with our favourite things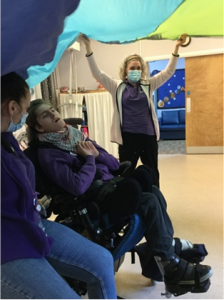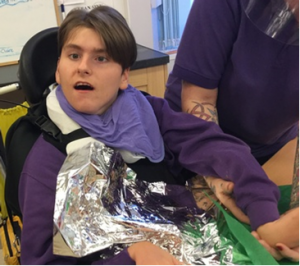 Choice making while playing games                  Sensory exploration
***********************************************************************************
January 2020
Embleton Class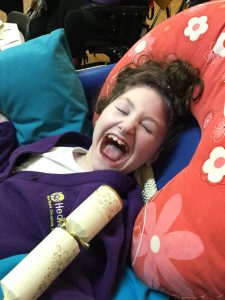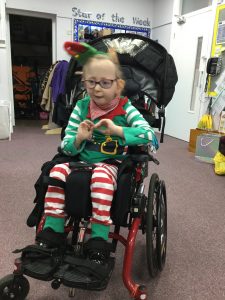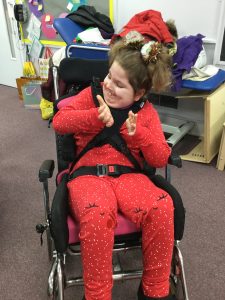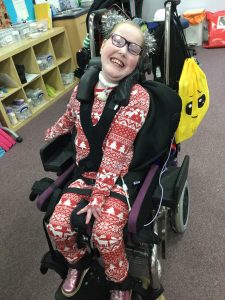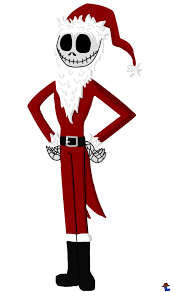 Embleton class had a very busy festive period this year! We enjoyed a Christmas dinner and went out and about to see Santa and the Fenwicks window. In between we still found time to make some crafts for our families and practice for the Xmas show – "The Nightmare before Christmas!" We also had a good dance at the school disco and joined in a sponsored singing event for Christmas."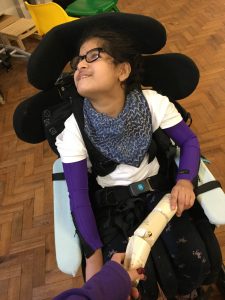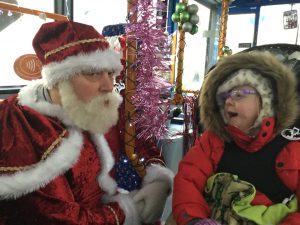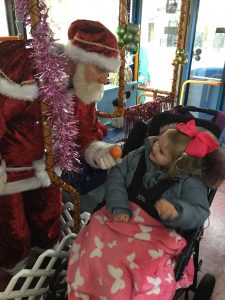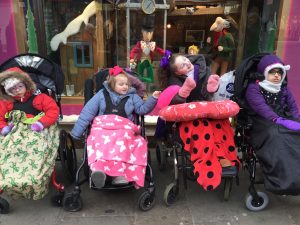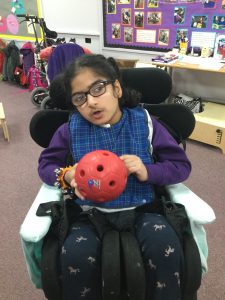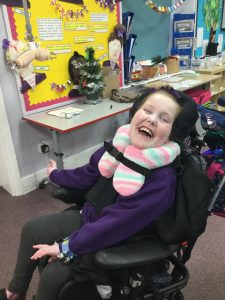 Beadnell Class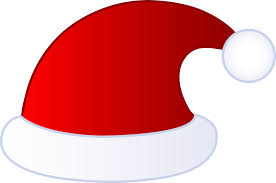 Autumn term was a busy one, and in addition to our usual therapy and curriculum we geared up for Christmas. All staff and pupils were very enthusiastic about our performance of The Nightmare Before Christmas, and looked fantastic in their costumes.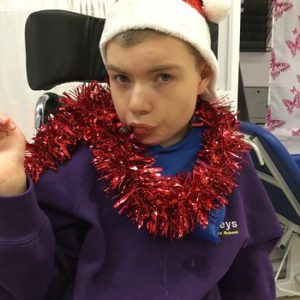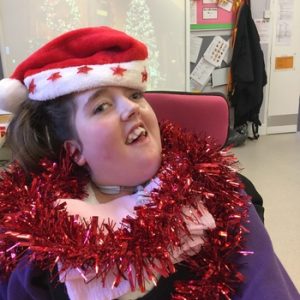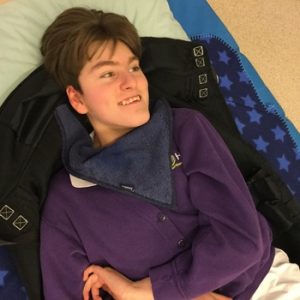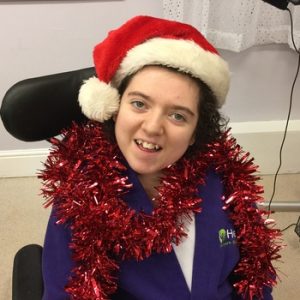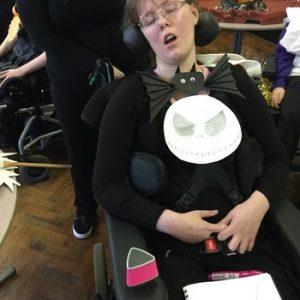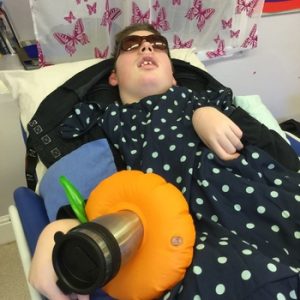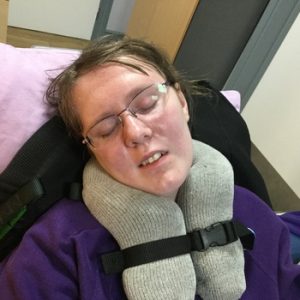 The class loved making scarves as part of this term's 50's theme. Students chose the colour and fabric and pressed the pedal to sew their edges. Most decided to wear the scarves on their head and not around their neck and we had planned. Very determined young people in this class!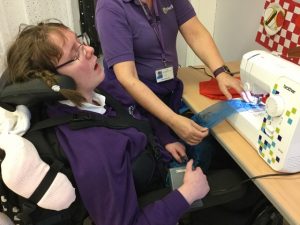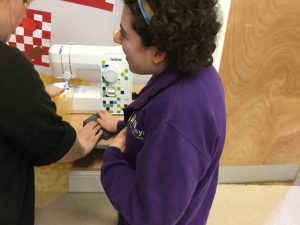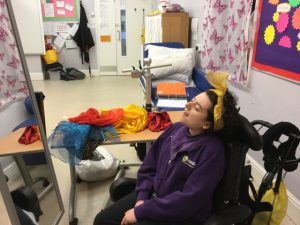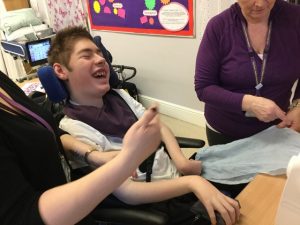 After a much needed break the class are settling back into the school routine.
Happy new year!
Longsands Class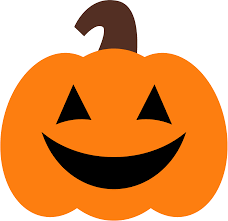 Halloween is celebrating with style in Longstands class. Lots of  fun and laughter was incorporated with learning through our sensory sessions.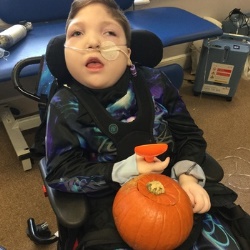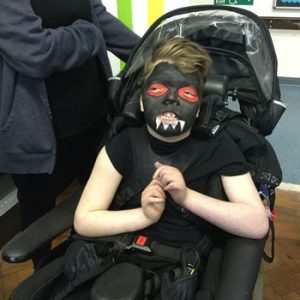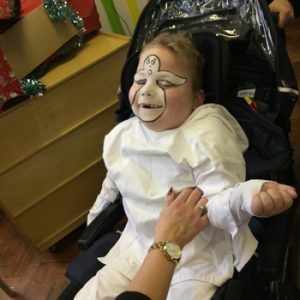 Hydrotherapy days are active and busy days with lots of learning through fun in the water. All our pupils and staff follow a range of individual programmes.  Lots of peer interaction is developed during this time and it is lovely to see the touching of hands and smiles everybody gives each other.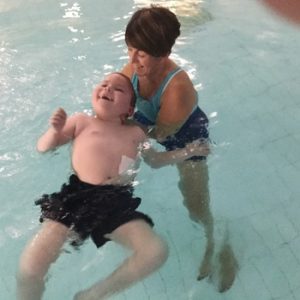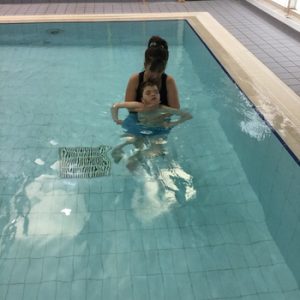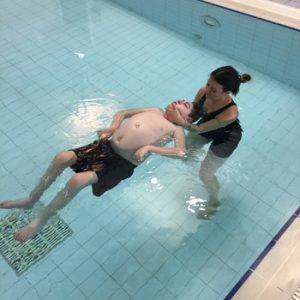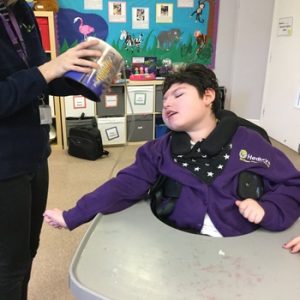 Our physiotherapist used a thunder drum to encourage Jack to turn his head towards the sound. This sound often makes him smile and giggle when played really loud.
"I don't care how messy I get" during sensory art sessions!! A student engages so well in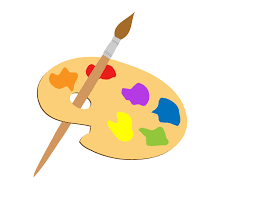 these sessions and their smile shines through. Sensory art is a big part of our curriculum and plan a range of exciting learning activities.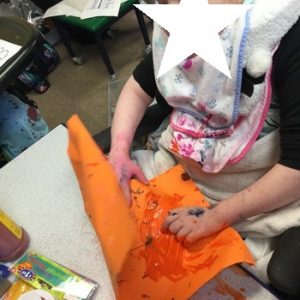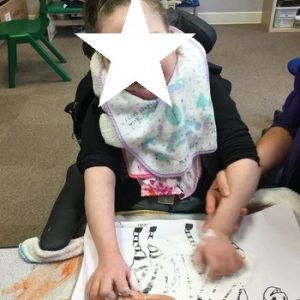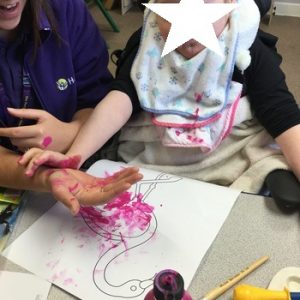 September 2019
Welcome to the new Academic year 2019-20
This year all of our classes have been renamed – with the theme of interesting places around the North East….. We also have a newly opened centre – The Armstrong Centre. Please take a look below to see what all of our classes have been up to since the start of the new term…
Ros' Class – our new class name is Embleton Class!
Embleton class (formerly Ros' class) have had a busy start to the year! We have welcomed a new student and all responded positively to getting back into the school routine. This term our topic is "people who help us" – we have been thinking about our family and friends who help us, as well as the wider group of people around us including doctors, police officers and the fire brigade. We have also been helping ourselves by each making our own playdough during sensory exploration sessions which we then use for our playdough disco in hand function sessions! We have continued our physical programmes as usual and rebound continues to be a favourite for many students!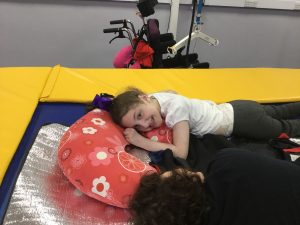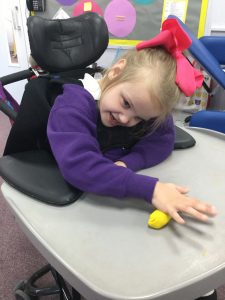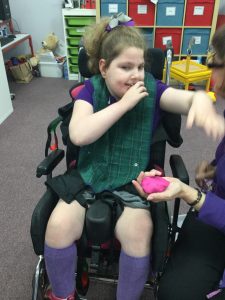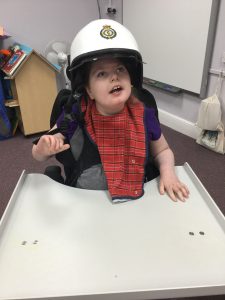 Some of the students from Embleton class went to Whitley Bay for the World Record attempt for the longest moving line of wheelchairs – although we didn't break the World Record, we did break the British Record! A fantastic achievement by all!"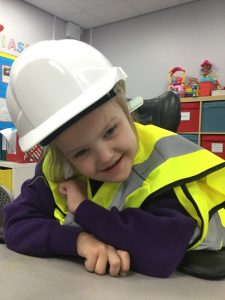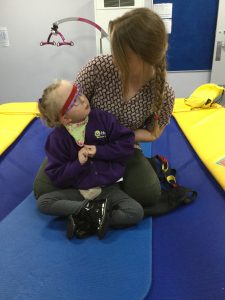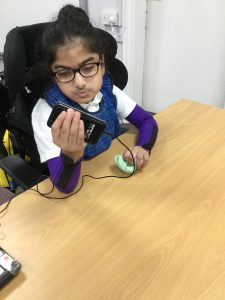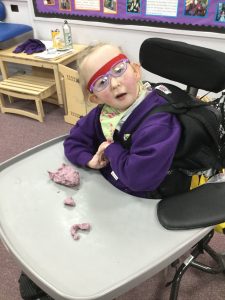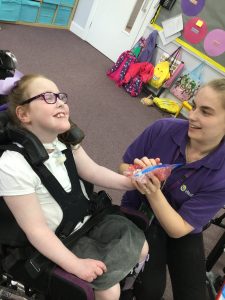 Pam's Class – our new name is Longsands Class!
Longsands class have had a great start to the year. In September we welcomed a new member to our class who has settled in very well.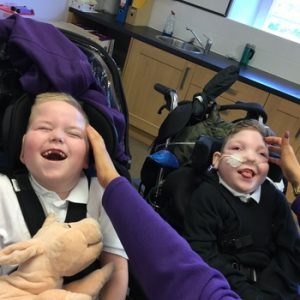 Our topic this term is water and we have enjoyed splashing in the puddles and touching the ice and feeling the feathers against our skin. We have been on the magic carpet in the sensory room.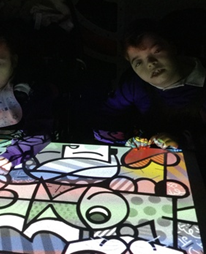 We have continued to have fun in our social communication session and explore lots of different stimuli and let everyone know what we like and dislike.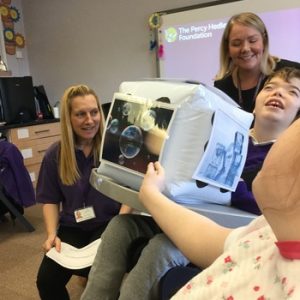 Rachel's Class – our new name is Beadnell Class!
Fun activities means lots of learning through communication and motivational tasks. Pupils choose the colour of the nail varnish through their means of communication and then applied by staff. Our young lady loves to look at her nails when they have been painted and can't wait to get home to show her sister!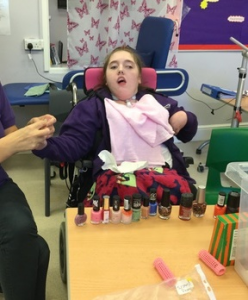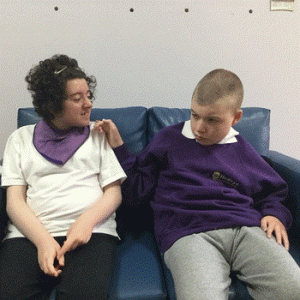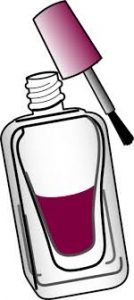 Both pupils enjoy their time communicating with each other. Rebecca encourages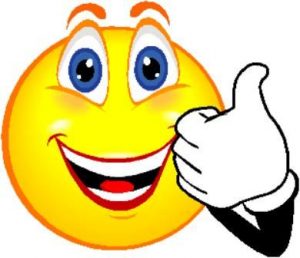 Teddy to look at her by gently tapping on her knee and sometimes his. These lovely  photos demonstrates the fabulous interaction between them both.
*****************************************************
April 2019
Ros's Class
Ros' class have been very busy during the Spring term. All students looked fantastic in their costumes for World Book Day in March and it was lovely to have the opportunity to all share our favourite stories with each other.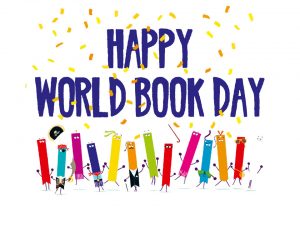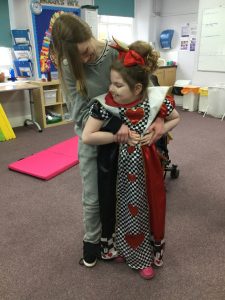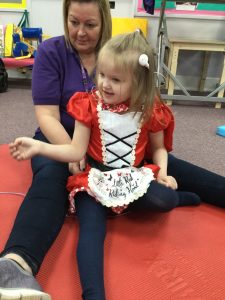 Before we broke up for the holidays we all made Easter nests to take home for our families. We explored the chocolate before and after it was melted and mixed it with rice krispies. It was very sticky but it smelt lovely! We made our nests and then decorated them with little spring chicks and sprinkles. It was lots of fun feeling the ingredients and watching the sprinkles fall on the nests.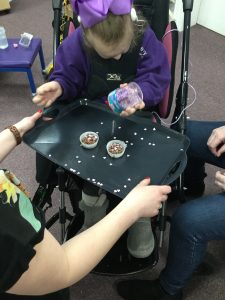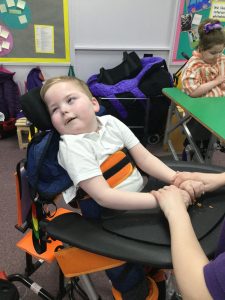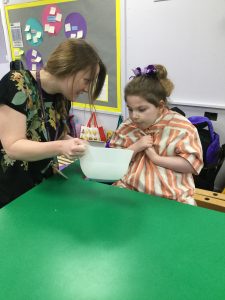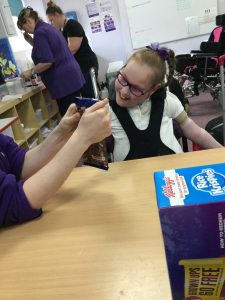 This term we were very lucky to have Hannah with us to do music therapy once a week. The first session was a big hit with many of our students! Fantastic engagement and plenty of smiles.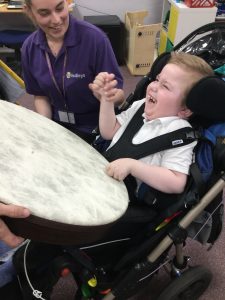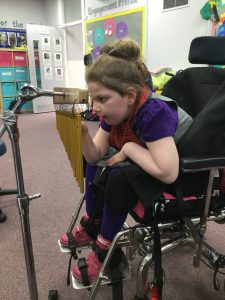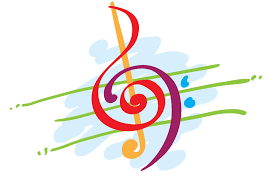 Rachel's Class
During the spring term you may have seen some new faces in class as we welcomed a lovely new pupil and support staff.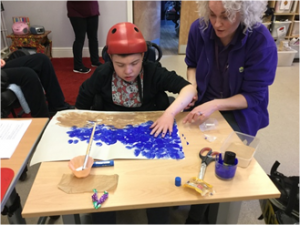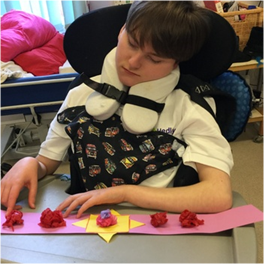 All of our pupils have been working towards their communication, physical and sensory targets through our "celebrations" topic.
Our magic carpet is proving a hit, providing opportunities to build on communication and show preferences.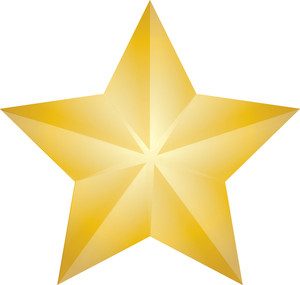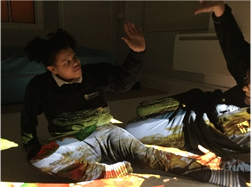 As part of our our Asdan New Horizons curriculum we have been recycling and in our social games sessions we have been making choices of activities and also of which friends we would like to share those games with.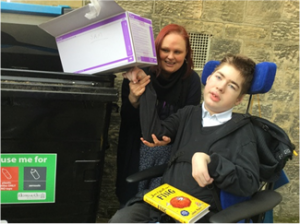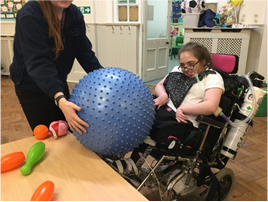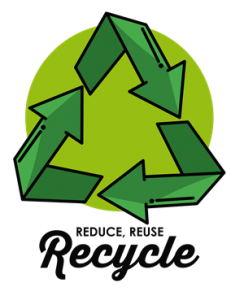 This term we have already had the opportunity to try out our new wheelchair roundabout which is fantastic, thank you so much to everyone who donated or helped raise money.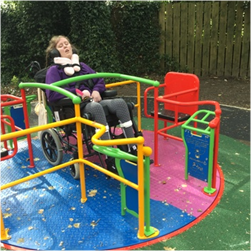 Pam's Class
This term our topic is Planet Earth. We have been exploring the new Magic Room resource in the sensory room. We have begun a new massage story with a space theme where we are exploring the different planets through music and massage.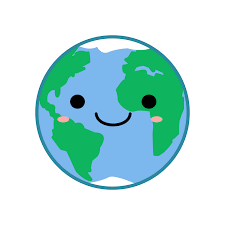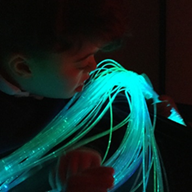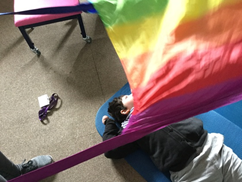 Our interactive story is Whatever Next and we will be exploring associated resources connected to the story. In sensory exploration we explored space goo and the surface of the moon and the earth. We continue to enjoy hydro and rebound following our programmes.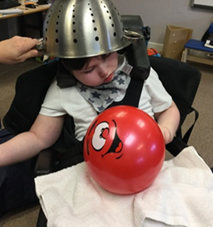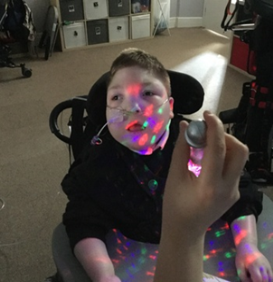 January 2019
Ros' Class 
Ros' class have responded fantastically to a new piece of equipment this year; the magic carpet. This technology allows students to interact with a range of images and exert control over them with their movements. The students are able to access the carpet independently either directly on the floor or projected onto trays and tables. The changing images, lights and music have prompted students to move independently and explore. This has enabled them to develop their understanding of cause and effect. It has also been lovely to see students playing alongside each other on this device. We wish we could have it in our classroom every day!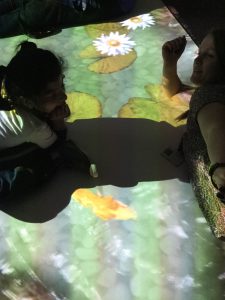 We are also lucky to have a new rebound room which has been specially adapted with lovely ceiling lights. All the class have responded well to accessing sessions in this room – as can be seen by the delight on their faces in some of the pictures!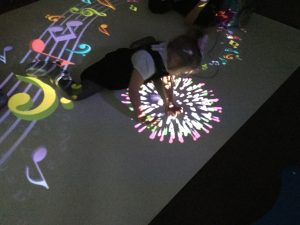 Rachel's Class
The Autumn term brought change as two classes were joined together.  All of the pupils responded positively making great progress in their social interactions.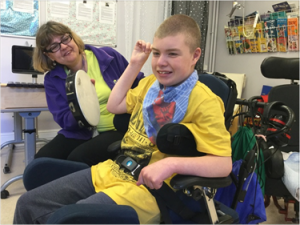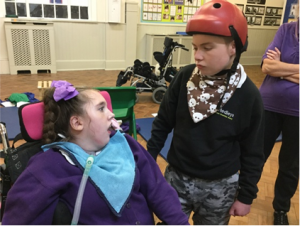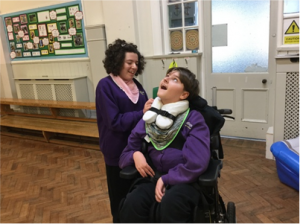 We have continued to follow our physio plans enjoying stretches and hydrotherapy, with those who rebound now working towards a Winstrada qualification (a badge and certificate).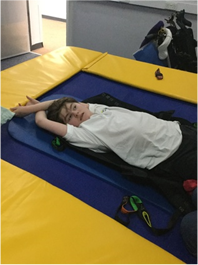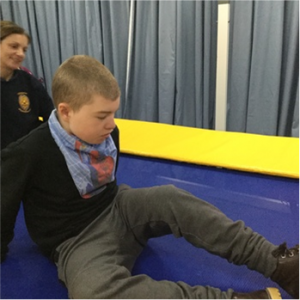 In communication we continue to work on our best yes, and use symbols and EyeGaze through all of our daily sessions.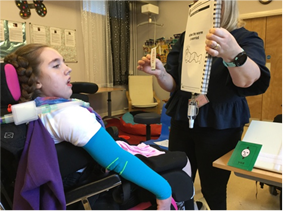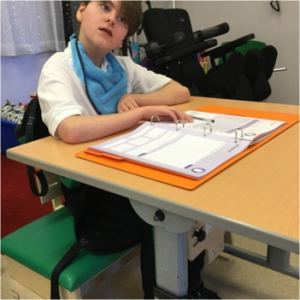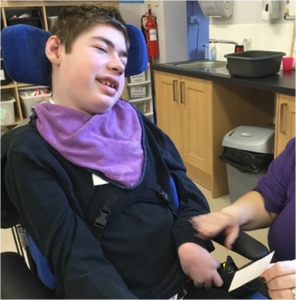 In sensory exploration we have worked on our choice making with our eyes and hands, and have explored a variety of materials with support.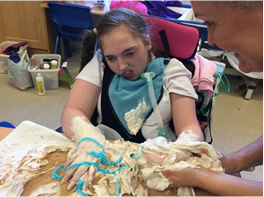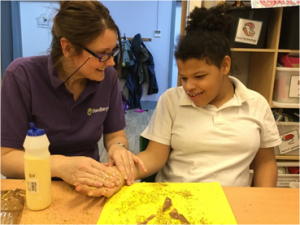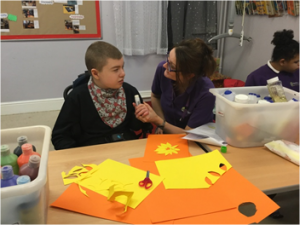 Spring term will continue to be a busy one I'm sure!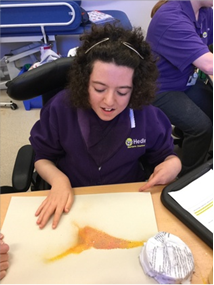 Pam's Class
Our topic this term is Shops and Cafes, we began our topic with a visit to Jesmond to see all of the shops and cafes there and experience the smells and textures. Our interactive story is the Tiger who came to tea. The children have enjoyed exploring the tiger and all of the things he ate.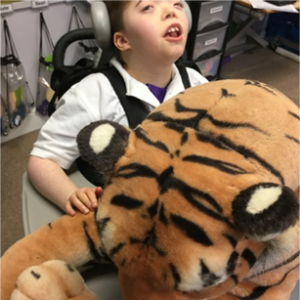 They have also been exploring different smells when they made bath bombs as one of our children especially likes the shop Lush. We have had art lessons from our new art teacher, Lauren who has had us making pictures with tea and coffee and hot chocolate and marshmallows. We have explored the ingredients to make a cake with Kim and have had fun in hydro and on rebound.